Howard County Health Data
2019 COMMUNITY HEALTH INDICATORS REPORT CARD

One of the fundamental goals of the Howard County Health Department is to promote habits that contribute to good health. Our primary focus areas of Healthy Aging, Healthy Weight, Behavioral Health and Access to Care endeavor to improve health outcomes and reduce health disparities throughout Howard County. This report helps us to remain focused on our mission to promote, preserve, and protect the health of all in Howard County by monitoring our progress toward specific health-related goals.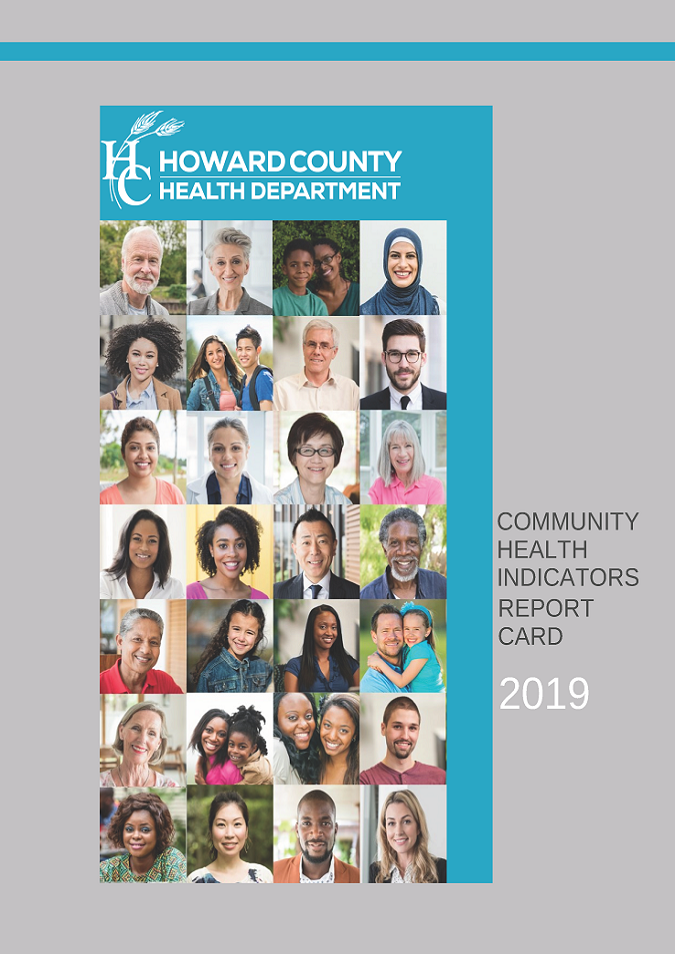 HOWARD COUNTY HEALTH ASSESSMENT SURVEY
The Howard County Health Assessment Survey (HCHAS) is a public study that was developed to assess health-related behaviors and risk factors among the adult population of Howard County, Maryland. Results of this study enable local government, health providers and stakeholders to measure progress and determine where to focus resources so that health outcomes can be improved, health disparities reduced, and the community can become healthier. This is a biennial study that was first conducted in 2012 and again in 2014, 2016 and 2018. Click here to go to the Howard County Health Assessment Survey website.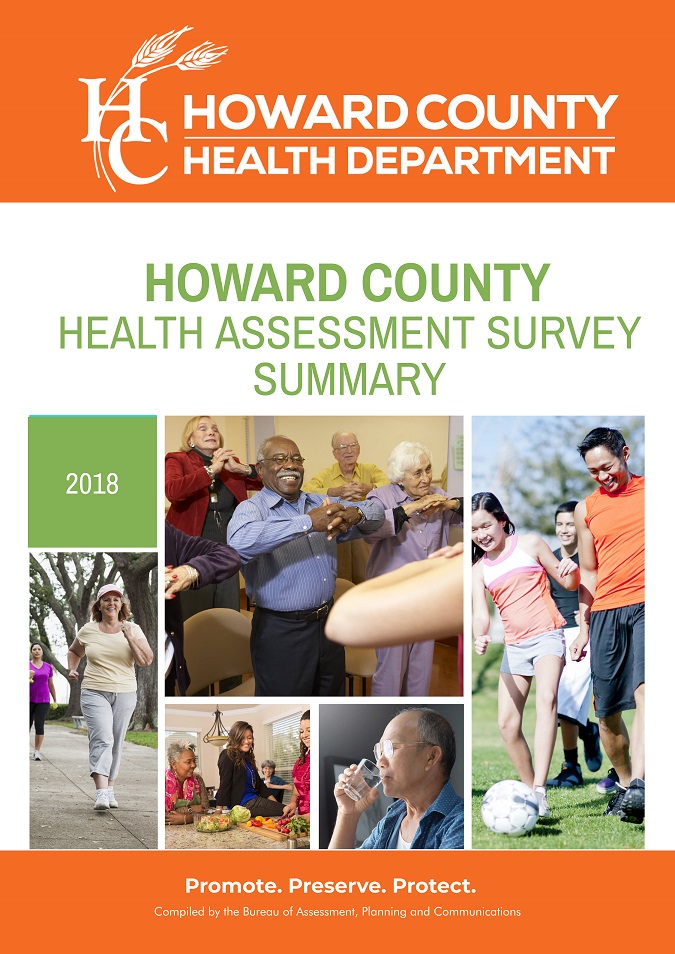 Click on the image above or access the full 2018 report here: https://www.howardcountymd.gov/health/resource/2018-howard-county-health-assessment-survey


MARYLAND STATE HEALTH IMPROVEMENT PROCESS
Maryland's State Health Improvement Process (SHIP) seeks to provide a framework for accountability, local action, and public engagement to advance the health of Maryland residents. SHIP data primarily supports the development and strategic direction of Local Health Improvement Coalitions. LHICs address these health priorities through programs, policies, and coordinated efforts with programmatic, data, and infrastructure support from the state and county. Each measure has a data source and a target, and where possible, can be assessed at the county level by visiting https://pophealth.health.maryland.gov/pages/ship-lite-home.aspx.